Infection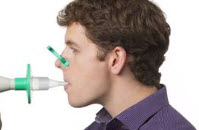 Protecting the patient
Critically ill patients with reduced immunity are commonly at an increased risk of infections. These
nosocomial
infections result in increased morbidity and potential mortality as well as having a significant impact on the cost of treating the patient due to increased hospital stay. The strategic use of an efficient, properly validated breathing filter provides an effective barrier between patient, breathing systems and respiratory equipment, which reduces the risk of cross contamination.
Cross contamination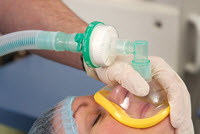 Protecting the breathing system

Those patients who require an artificial airway have their natural physiological protection by-passed. This will increase the risk of infection and cross contamination between patients and healthcare equipment. The cross contamination of patients via an anaesthetic system has been reported and documented(2). Areas of concern regarding infection include Hepatitis C, Mycobacterium tuberculosis, blood in sputum, SARS and similar coronaviruses.
Protection of respiratory equipment and clinical environment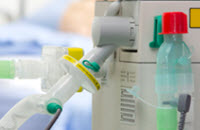 Protecting the equipment
The use of appropriate and effective breathing filters can provide protection to delicate and expensive equipment, helping to preserve functionality, reduce running costs and reduce potential cross contamination.