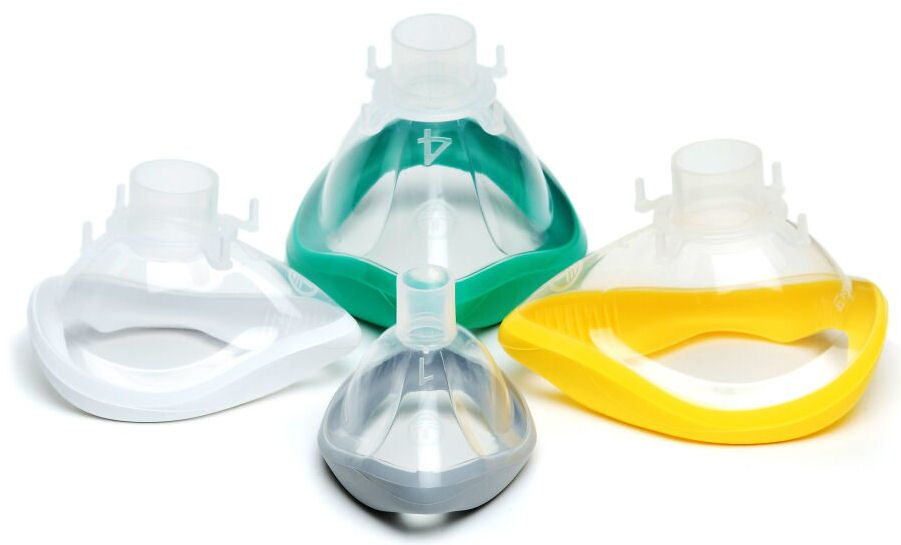 QuadraLiteTM

A truely unique anaesthetic face mask
The unique anatomical shape combined with its flexible seal means that only four sizes are required, unlike traditional cushion masks which often require six or seven sizes.

This means you can hold less stock and still provide a complete solution for all of your patients.

Comfort without the cushion
QuadraLite masks do not have a cushion, but an innovative use of two different materials means the mask offers an optimum level of flexibility and comfort. A crystal-clear shell enhances patient visibility.
Features and benefits

Soft seal
A comfortable airtight fit with flexibility for different face sizes.

Transparent shell
For excellent visibility.

Colour coding
Colour matching with other Intersurgical products for easy selection.

Anatomical shape
Provides a precise fit combined with lower dead space.

The greener, safer choice
QuadraLite masks contain no PVC and are phthalate free.